h1 tag goes here
YOUR BENEFITS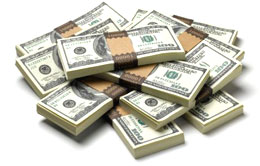 Factoring is proactive, quick and flexible. It can increase your sales and reduce overhead burden by providing predictable and accelerated cash flow. Your business can no longer be dependent on the conversion of accounts receivable to cash from the actual payment from your customers, which takes place on typical 30-to-60-day terms.

Below are listed some of the main advantages you will receive with HGS FUNDING.
I. Immediate Cash

One big reason is that it gives you the ability to immediately access cash owed to your company. For some businesses, this minimizes the need to incur debt for operations while waiting for invoices to be paid.

II. Consistent Cash Flow

Another advantage of factoring is that it provides a smoother, more consistent cash flow. Instead of wondering when you will receive payment from your customers, you can accurately predict when you will receive payment based on the terms of your relationship with HGS FUNDING as the factoring receivable company.

III. Eliminates Collections

Factoring eliminates the need for you to do your own collections. Factoring receivable companies are run by professionals who specialize in collecting and tracking invoices. This translates into an overall reduction in the amount of bad debts and fewer headaches for your business.

IV. Bad Credit? No Problem!

To HGS FUNDING as your factor, your business credit rating is not an issue because you are not borrowing money.

V. Invoice Handling

HGS FUNDING's factoring service provides you with efficient handling of all your invoicing and data entry. Our Accounts Receivable management system staffed by professional managers who work in cooperation with you and on your behalf. These management services can be as valuable to your company as the capital itself.

VI. Cost Effeciency

At HGS FUNDING there is:


No commitment fees
No closing fees
No unused line fees
No legal fees (usually)
No fixed/long term contracts

VII. Time Saving

There is no need to wait for a bank to grant or deny your loan. Bank's decisions are influenced by many considerations and the outcome is often unpredictable. With factoring, periodic delays and negotiations are eliminated, allowing you time to do what you do best - to run your business.

VIII. Web Access

In addition to account receivable management of your factored accounts HGS FINANCIAL GROUP, INC. provides you with real-time access to this information through its intuitive and easy to use web interface. Our powerful reporting capability enables you to view:

Summary aging of invoices outstanding
Total credit limit and credit available
Pending invoices
Invoice and customer detail
Factoring schedules
Detailed agings and balances

IX. Quick Account Setup

Your HGS FINANCIAL GROUP, INC. factoring account can be set-up within a couple days.

Click here to get started.